Exhibition information
The 380th Ginza Graphic Gallery Exhibition
Poems of Eternal Life
The World of Kazumasa Nagai's Images and Words
October 09, 2020 - November 21, 2020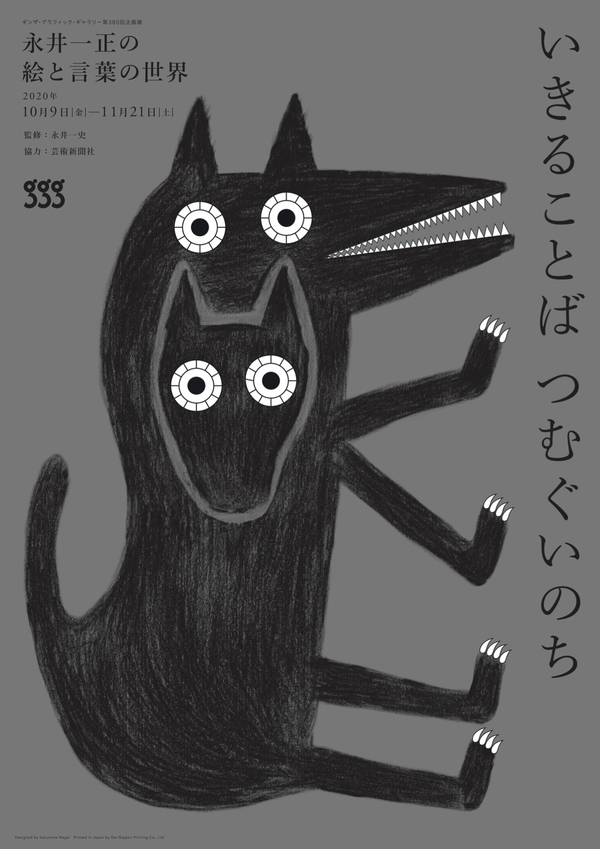 In the spring of 2020, just as the coronavirus pandemic was beginning to wreak serious havoc in Japan, a new book, titled Poems of Eternal Life, by Kazumasa Nagai was published by Geijutsu Shinbunsha. ginza graphic gallery (ggg) will hold an exhibition giving three-dimensional form to the worldview expressed in Kazumasa Nagai's Poems of Eternal Life. We hope this exhibition will inspire visitors to rethink their values and come away with a renewed commitment to living in harmony together.

*After reopening, the gallery will adhere to relevant guidelines and take necessary measures to prevent the spread of the novel coronavirus.
Please see HERE for details before your visit.