Exhibition information
The 382nd Ginza Graphic Gallery Exhibition
Tokyo Type Directors Club Exhibition 2021
April 01, 2021 - May 29, 2021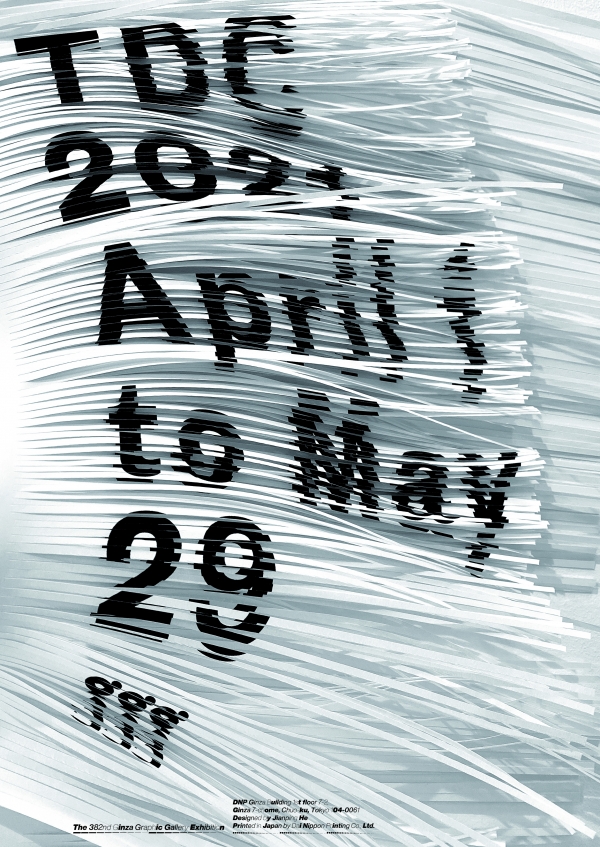 An exhibition showcasing the fruits of the Tokyo TDC Annual Awards 2021, an international graphic design award focused on the visual representation of written language through type design and typography.
 The exhibition will present 122 pieces of the world's most cutting-edge graphics.

The Tokyo TDC Exhibition is held annually in April. While last year's exhibition was unavoidably postponed to summer, this year the exhibition returns to April and will be held for two months. Despite fears that it would not be possible due to the COVID-19 pandemic, the competition has attracted as many as 3,750 entries (1,947 by Japanese entrants and 1,803 by overseas entrants) from 35 countries—exceeding the numbers in other years. As a showcase of the fruits of this competition, the exhibition will display around 122 of the prizewinning and nominated works.
News
April 12 (Mon.)

April 01 (Thu.)

March 25 (Thu.)

March 24 (Wed.)

February 26 (Fri.)
Coming up

The 383rd Ginza Graphic Gallery Exhibition
Sports Graphic Exhibition
June 08, 2021 - July 07, 2021

Ginza Graphic Gallery Special Exhibition
Olympic Language: Exploring the Look of the Games
July 20, 2021 - August 28, 2021